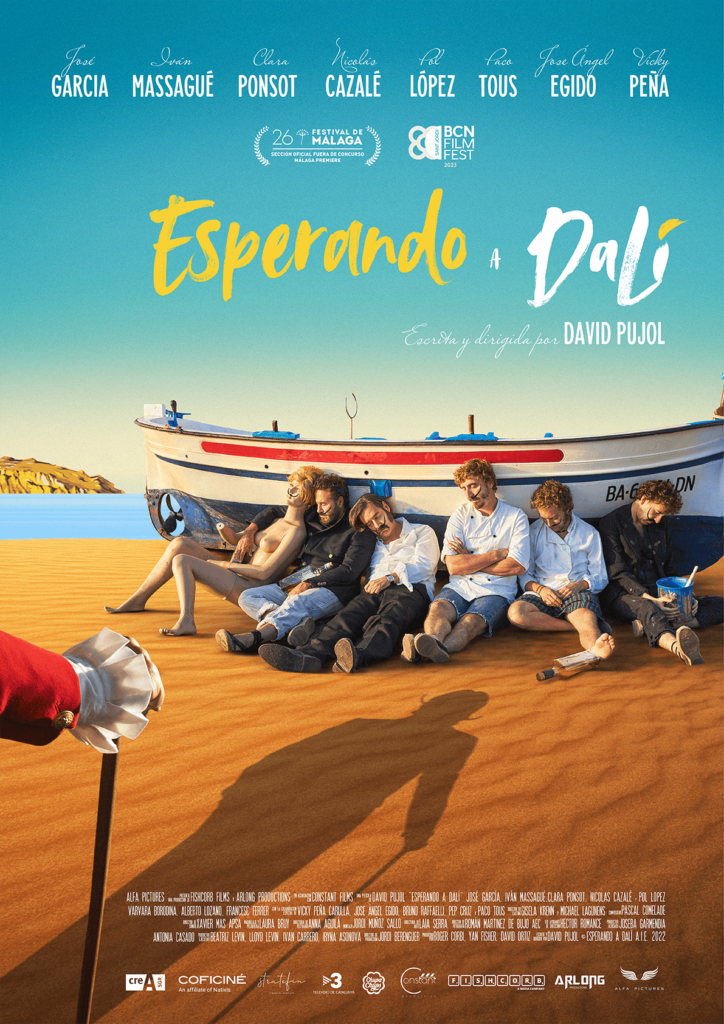 Dirección: DAVID PUJOL
Guión: DAVID PUJOL
Producción:
DAVID ORTIZ, ROGER CORBI, YAN FISHER-ROMANOVSKY
Producción Ejecutiva:
IVÁN CARRERO, BEATRIZ LEVIN, LLOYD LEVIN, IRYNA ASONOVA
Producción Asociada:
ANTONIA CASADO, JOSEBA GARMENDIA, SILVANO GUILLAMET
Dirección de Producción: JORDI BERENGUER
Dirección de Fotografía: ROMÁN MARTÍNEZ DE BUJO – A.E.C.
Dirección de Arte: LAIA SERRA
Vestuario: ANNA AGUILÀ
Maquillaje y Peluquería: LAURA BRUY
Primer Ayudante de Dirección: HÉCTOR ROMANCE
Montaje: JORDI MUÑOZ SALLÓ
Supervisor VFX: DANI BUHIGAS
Compositor: PASCAL COMELADE
Sinopsis:
1974. Fernando y Alberto, dos hermanos cocineros, huyen de Barcelona al pueblo costero de Cadaqués donde trabajarán en El Surreal; un restaurante peculiar dirigido por su excéntrico dueño Jules, quien está profundamente obsesionado con que Salvador Dalí visite y pruebe sus platos.
1974. Fernando and Alberto, two chef brothers, flee from Barcelona to the coastal town of Cadaqués where they will work at El Surreal; a quirky restaurant run by its eccentric owner Jules, who is deeply obsessed with Salvador Dalí visiting and trying his dishes.